Get full Brows without any Pain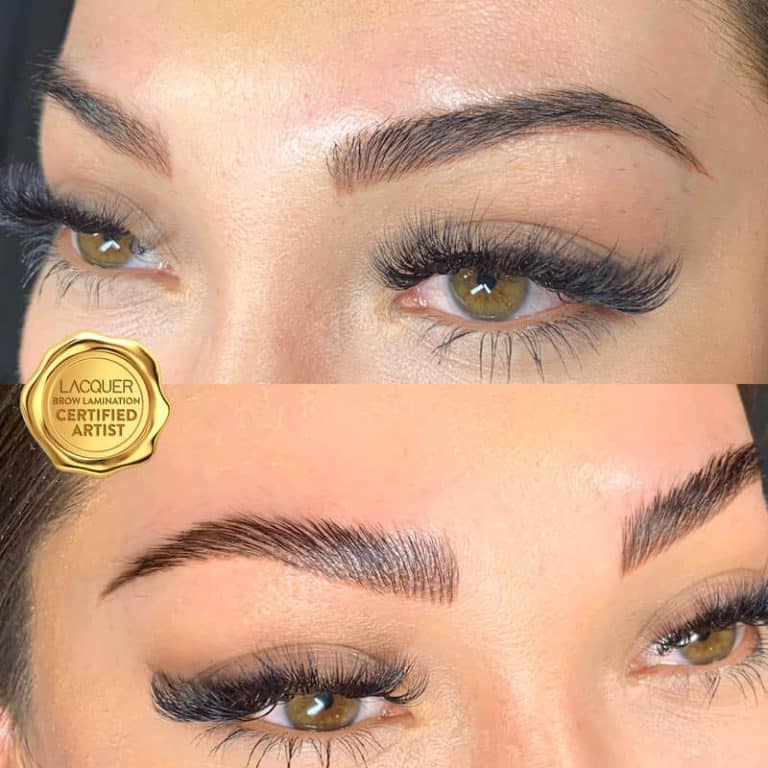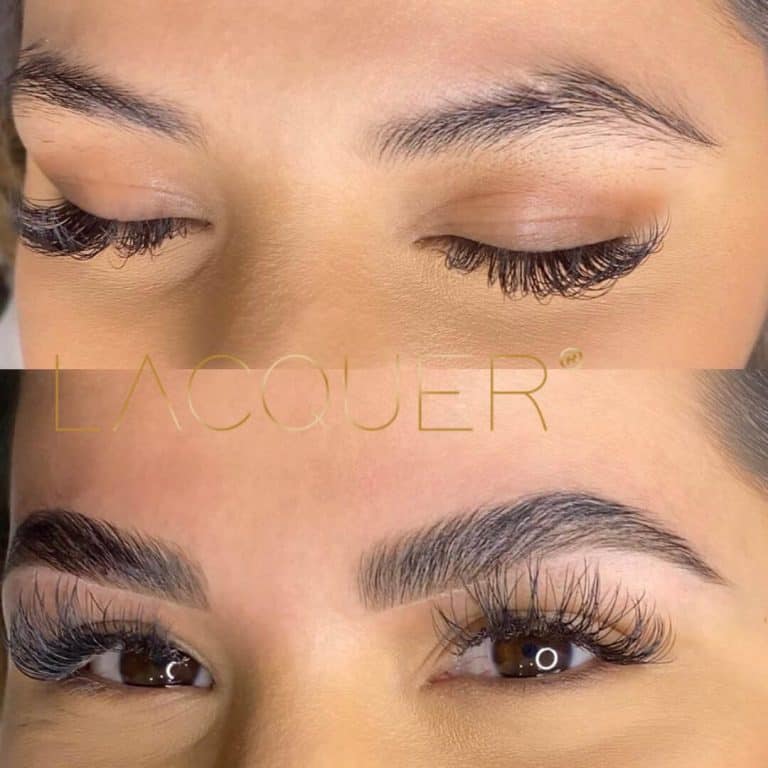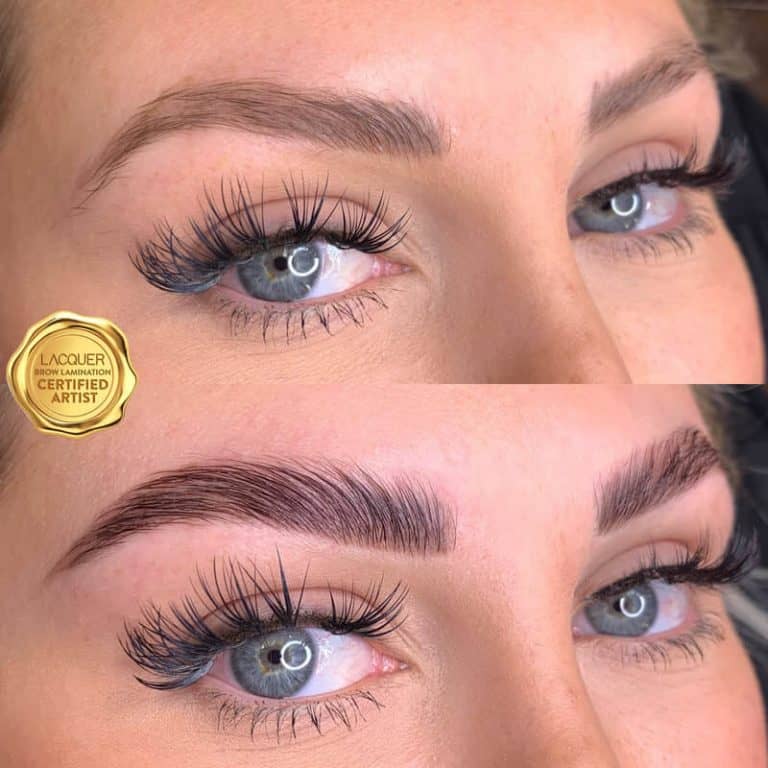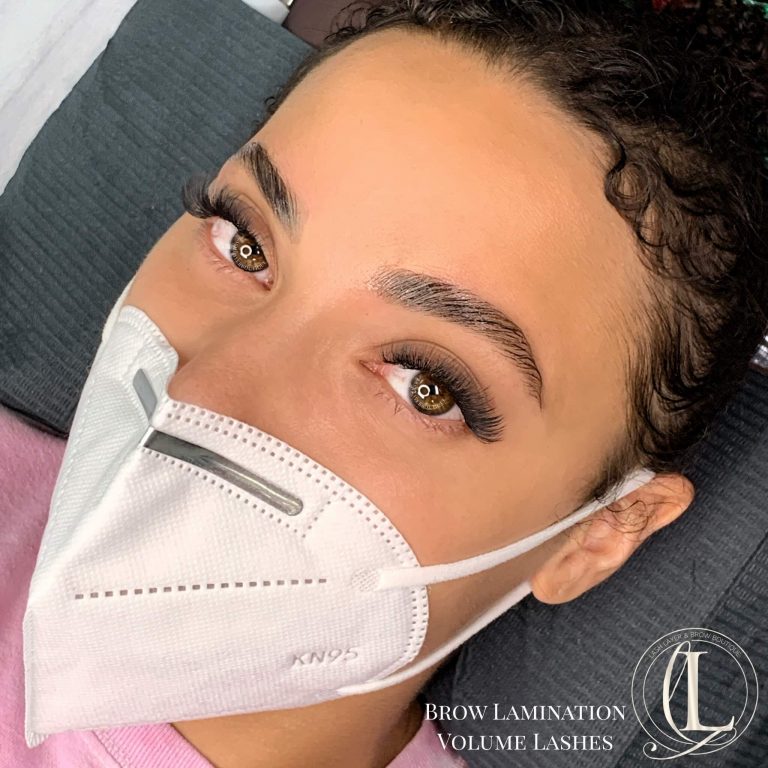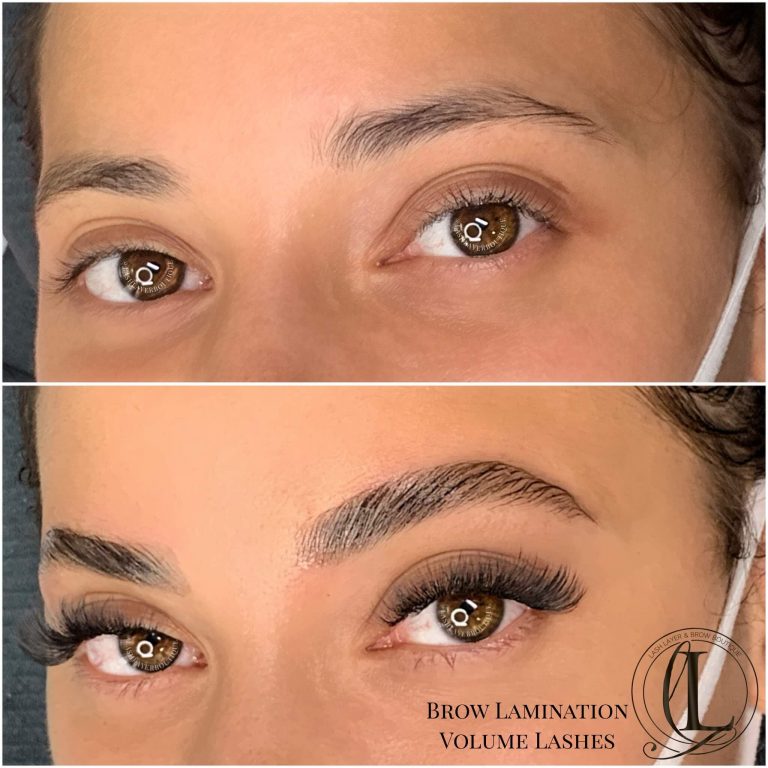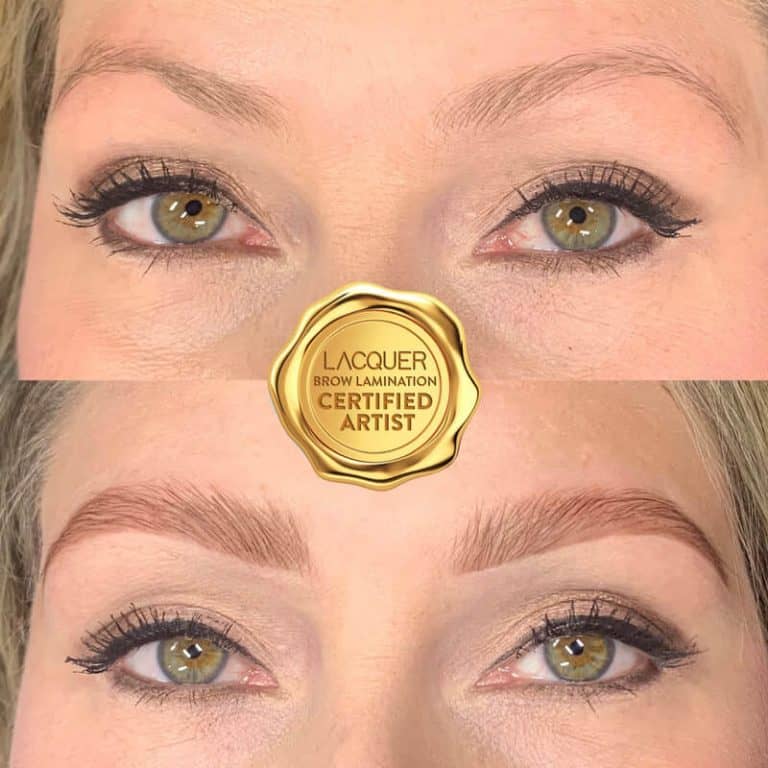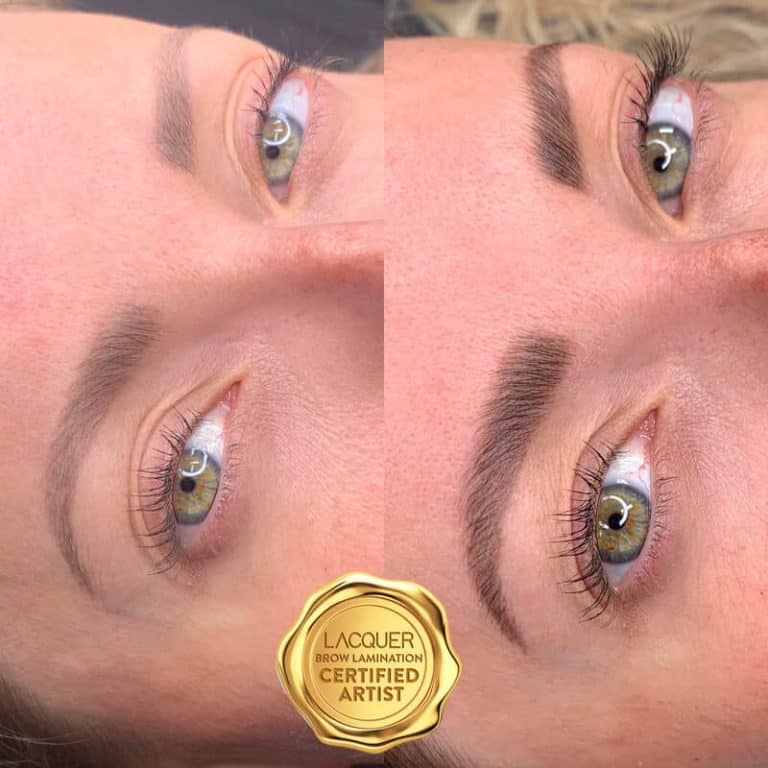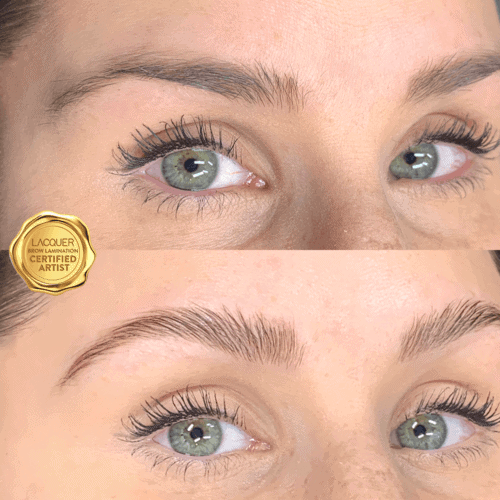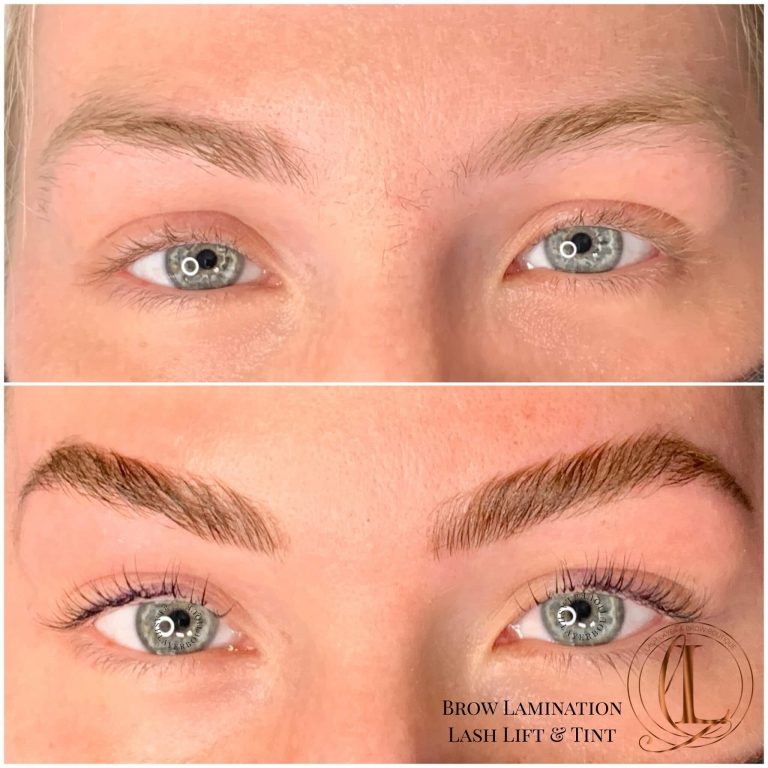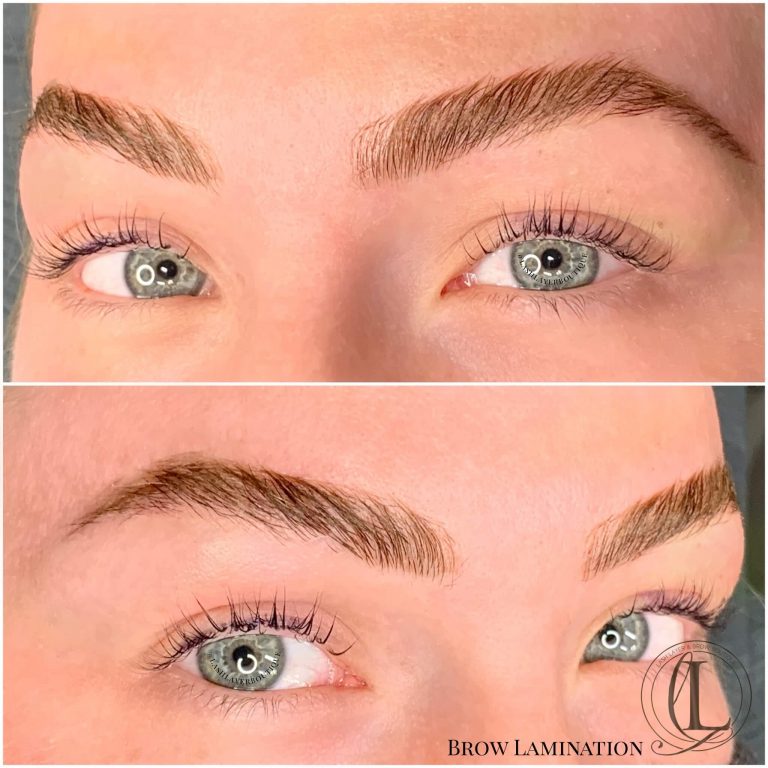 Brow Lamination
Pickering, ON
Why is it important to keep your brow game strong? The answer is simple; your brows frame the masterpiece that is your face. Full eyebrows help accentuate facial features, add symmetry to your face, and look regal at once. But how do you do this without breaking the bank? Lash Layer is here to help all beauties on a brow budget with our premium brow lamination in Pickering, ON.
What is eyebrow
Lamination?
Brow lamination is a way of semi-permanently relaxing, shaping and adding volume to your existing eyebrows. How does it do this? In the same way that a lash lift lifts and holds your eyelashes' direction, brow laminating works similarly for your brows. It starts by combining your existing eyebrows into a combination of direction and shape, which allows them to look fuller. This "just-combed" look is achieved and set with a specialized keratin-based eyebrow treatment designed for the pH safety of your eyebrow hair. Brow lamination creates the look of added volume and fullness by combing your natural brow hairs over sparse areas. Think of brow lamination as semi-permanent, soft-to-touch brow gel!
What is the
process
of Brow Lamination?
Before your appointment, our PhiBrow Certified Brow Artist will discuss your ideal shape and style for your lamination. After you are happy with your desired look, Lash Layer uses a brow-specific custom three-step process by Lacquer© Brow Lamination to ensure maximum volume. Your brows are first cleansed with eyebrow shampoo to ensure no makeup, dirt or oil are on the hair or skin. After cleansing, our custom "Lift" solution is applied to straighten your brow hair, allowing for maximum flexibility and shaping. Our Brow Artist will comb and shape your eyebrows in place before using our "Laminate" cream, allowing your brows to maintain their new shape and hair direction. Finally, a nourishing "Set" serum is applied to your brows to keep them healthy and soft.  This entire process takes approximately one hour to achieve with optional brow tint available for clients.
What is the
process
of Brow Lamination?
Is Brow Lamination right for
me?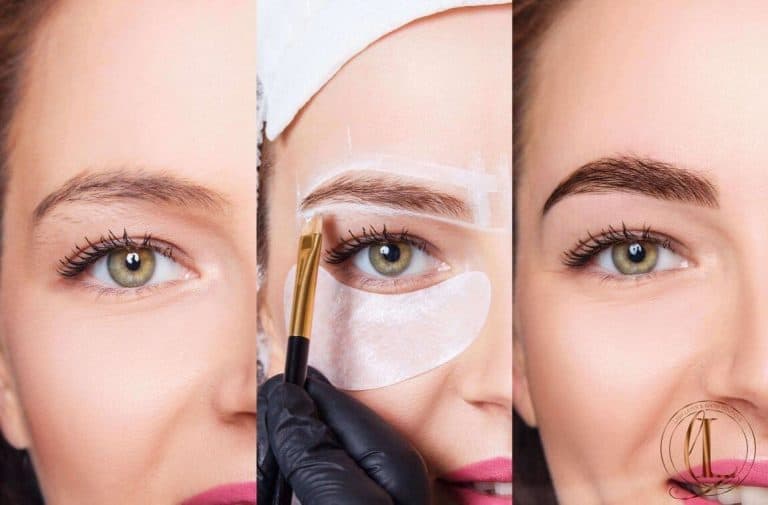 Who is the ideal candidate for Brow Lamination?
 Clients with thin, short or sparse eyebrows

Clients who are growing out their eyebrows 
Clients with gaps in their eyebrows

 

or have uneven hair growth patterns

Clients who are looking to improve their eyebrow health due to over-plucking or over-zealous waxing
Clients with naturally coarse eyebrow hair
Clients who would like an inexpensive alternative to microblading or powder brows
Clients who would like a shorter-term procedure compared to microblading or powder brows
Clients who prefer to avoid the use of needles
Clients who want to stop using brow pencils, powders, wax and gels in their makeup routine!
Who should avoid Brow Lamination?
At Lash Layer, we are committed to helping you choose the service that works best for your health and safety. Clients with the following conditions are at risk of skin reactions or allergies. They are not ideal candidates for brow lamination:
Clients who have has microdermabrasion with the last month
Clients who have used blood thinners, retinol, benzoyl, AHAs, or BHAs within the past month
Clients who are using topical or oral acne medication such as Accutane
Clients with a history of skin allergies or reactions such as psoriasis, eczema or easily sunburned
Clients with alopecia
Clients who have recently had eye surgery or permanent makeup (must be healed by six weeks)
Clients with herpes simplex, pink eye or scar tissue in the brow area
Clients who are pregnant or breastfeeding
Brow Lamination
Maintenance
Brow lamination maintenance is straightforward. The first 24 hours after your lamination are most important – no makeup, water, steam, sweat or any type of moisture on your fluffy new brows at the risk of your brows losing their shape and hold. Just like a hair perm, your new brows need time to allow the bonds to solidify. It is also essential to avoid touching the brow area during this time to avoid transferring natural oils from your fingertips to your brows. After these 24 hours are up, you are free to follow your regular daily routine! Additional information includes:
Clients should not use Retin A, AHAs or exfoliate the brow area for 72 hours before or after the treatment
Clients should not use self-tanner products on the face for at least 48 hours post-treatment
Clients who would like to take extra care of their laminated brows often comb the hairs into place each day, for added volume and fluffiness
Brow Lamination
Eyebrow hair safe solutions

Clients with sparse brows

Clients with unruly, coarse brows

Clients not ready to commit to Permanent Makeup

Free eyebrow shaping (No wax)
Is Brow Lamination painful?
No! laminating your brows is 100% pain-free. It is ideal for clients who would like a fuller brow look but would prefer to skip the use of skin-permeating tools for other brow services such as microblading and powder brows. Brow lamination is non-invasive, and Lash Layer uses safe pH serums that work well on sensitive skin. At Lash Layer, we use Lacquer© Brow Lamination products, which are compliant with Health Canada and secure to use for cosmetic purposes. It is also essential to go to a trusted and experienced Brow Artist. The reason for this being that although brow lamination will not damage your eyebrow hair, it is vital to avoid applying the products onto your eyelids as this may cause skin redness or irritation. Come to Lash Layer, where our Brow Artists are trained and certified in proper brow laminating techniques. Your brow and skin health come first!
How long does Brow Lamination last?
Just like the hair on your head, your eyebrow hair sheds and re-grows in a natural cycle. Brow lamination typically lasts four to eight weeks, depending on the speed of your body's natural hair growth cycle. Luckily, regrowth and fading from brow lamination are very gradual, so your eyebrows will look full and fluffy long enough for your next touch-up appointment.
How much does Brow Lamination cost?
The cost of brow lamination is $100. If you are interested in adding tint to your brow lamination service, you can expect to pay an additional $25. Tinting involves applying a semi-permanent dye to the eyebrows, which helps to enhance their natural color and make them appear more full and defined. Tinting is a great option for individuals with lighter-colored brows or for those who want to create a more dramatic look.
Can I combine a Brow Lamination with other services?
Yes! Clients who are interested in brow lamination can add Lash Extensions or a Lash Lift & Tint with their Lamination service; Lash Layer is a one-stop-shop for all your luxury beauty services.