Why choose Lash Layer for
Microblading?
Microblading & Powder Brows, Pickering, On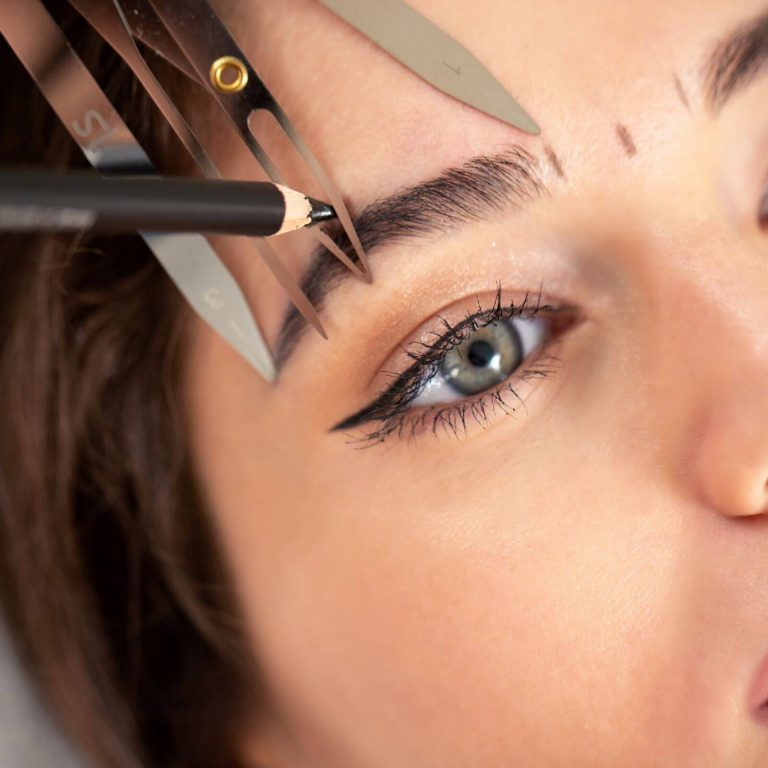 We determine the ideal eyebrows for you, based on your bone structure and the proportions of your face using the Golden Ratio Compass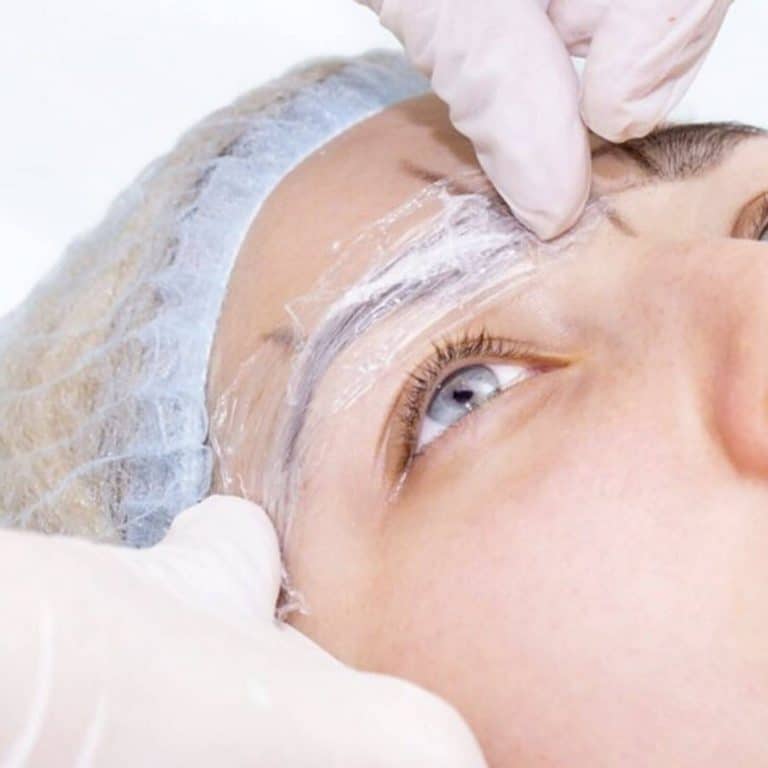 Scared of the pain? With our unique 5 minute numbing technique, we minimize discomfort during the process. Most clients don't feel a thing!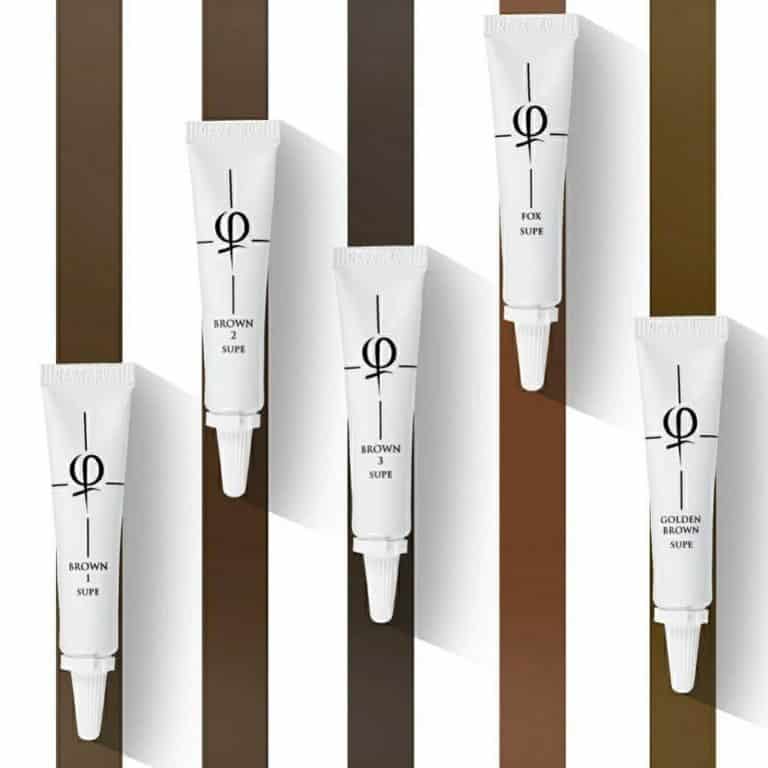 We use PhiBrows ink as it has no iron oxides, nickel, and no heavy metals. Your eyebrows will keep their color longer and it wont fade to shades of red, purple or blue.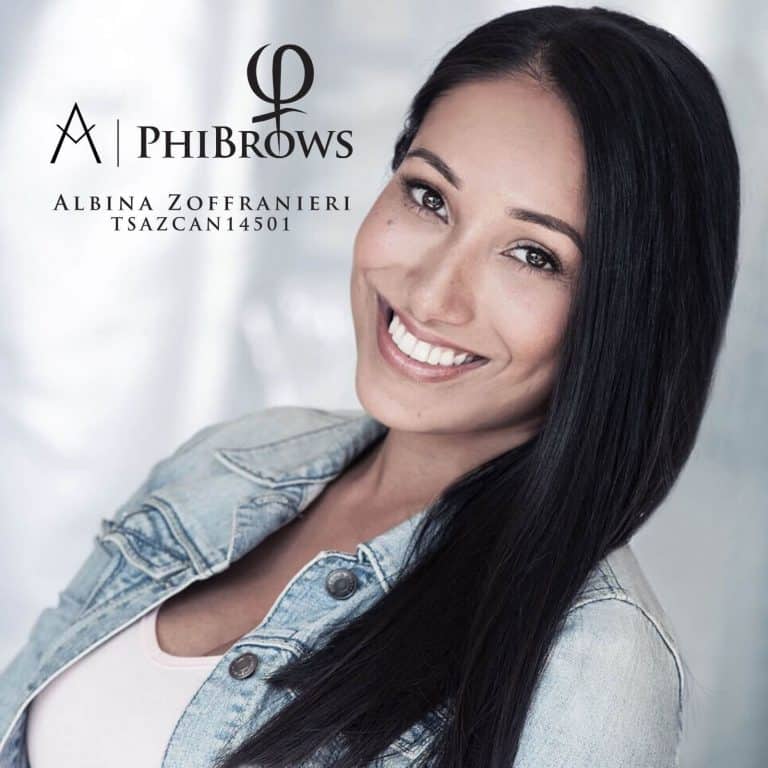 Our Master artist, Albina is a certified PhiBrows artist. PhiBrows artists produce superior work because they follow precise methods taught to them through a rigorous 6-month training with over 190 Hours of practice. The artist must pass 11 levels of mastery to ensure that their work maintains a very high standard.
Overcome Over-Plucked Eyebrows
At Lash Layer, we want to enhance the natural look of your eyebrows. With this in mind, we are proud to offer specialized Microblading, Powder Brow & Hybrid Brow services at our Pickering location. If you're looking to supplement the look of your eyebrows or to shape them with more definition, we are here to provide.
If you are not sure what type of eyebrows will suit you, come in for a brow design session.  You will get to look through various patterns, styles and pigments.  We will also measure & draw your dream brows for you, so you will have a better idea of how your eyebrows will look.
To start your brow journey, it is essential to know; what is microblading? Perhaps you've heard of it advertised in salons, online or from friends, but you aren't sure what it entails. Microblading is a technique where a semi-permanent ink is used with a specialized manual blade into the skin to mimic the look of eyebrow hair strokes. It can go by a variety of names such as micropigmentation, eyebrow embroidery, 3D eyebrows or semi-permanent brow tattoo. No matter the name, the procedure is designed to give you the most natural-looking hair strokes in the cosmetic tattooing industry. Though gaining in popularity in North America in recent years, microblading has been around for about 25 years. It was first developed and widely used in Asia and before gaining ground in many parts of Europe. Since its' origin, the principal idea of microblading has remained the same; however, the technique has drastically improved in the past five years.
What are the
Benefits
of Microblading?
Microblading is a safe, quick and hassle-free way to make your eyebrows look full without applying brow pencils, powders or gels during your daily makeup routine. Waking up with that full fresh brow look will save you time and the stress of constantly trying to "even out" your brows on your own. With the look of individual eyebrow hairs, Microblading gives the effect of effortless natural eyebrows. Since the pigment is under the top three layers of your skin, Microblading is smudge-proof. It's excellent for those who maintain an active lifestyle!
Ideal For:
Correcting lack of Eyebrow definition.
Covering scars in the Brow area.
Lengthening existing Eyebrows
Correcting asymmetry of the Brows
Individuals with an active or time-pressed lifestyle
Individuals who have trouble applying conventional makeup
Hair loss due to alopecia, chemotherapy, trichotillomania or due to over-plucking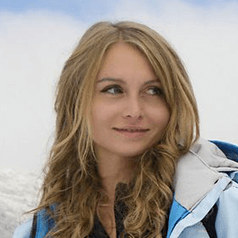 Amy Dunnan
Teacher
"I was very nervous about microblading because I am not a fan of needles and I don't do well with pain. I think I built it up so much in my mind that when Albina began the blading part of my appointment, I was surprised that it didn't hurt that much. I remember saying to her, 'That's it!?'. It was no issue for me, and now I have beautiful brows."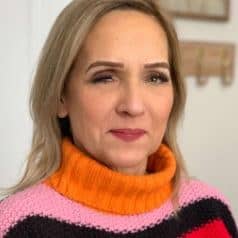 Anne Luening
mommy to 3 boys, 2 dogs & 1 husband
"I originally had my Microblading done at a well known salon in Whitby. Big Mistake! I felt every cut, the shape was uneven, and my eyebrows healed Red. It scabbed for over a week. Albina to the rescue!!! Albina measured and measured until she had the perfect shape to fix my uneven brows. I did not feel a single cut, the colour and shape is perfect and it did not scab at all. She takes her time and makes sure everything is perfect. Highly recommend her and will never let anyone but her touch my eyebrows."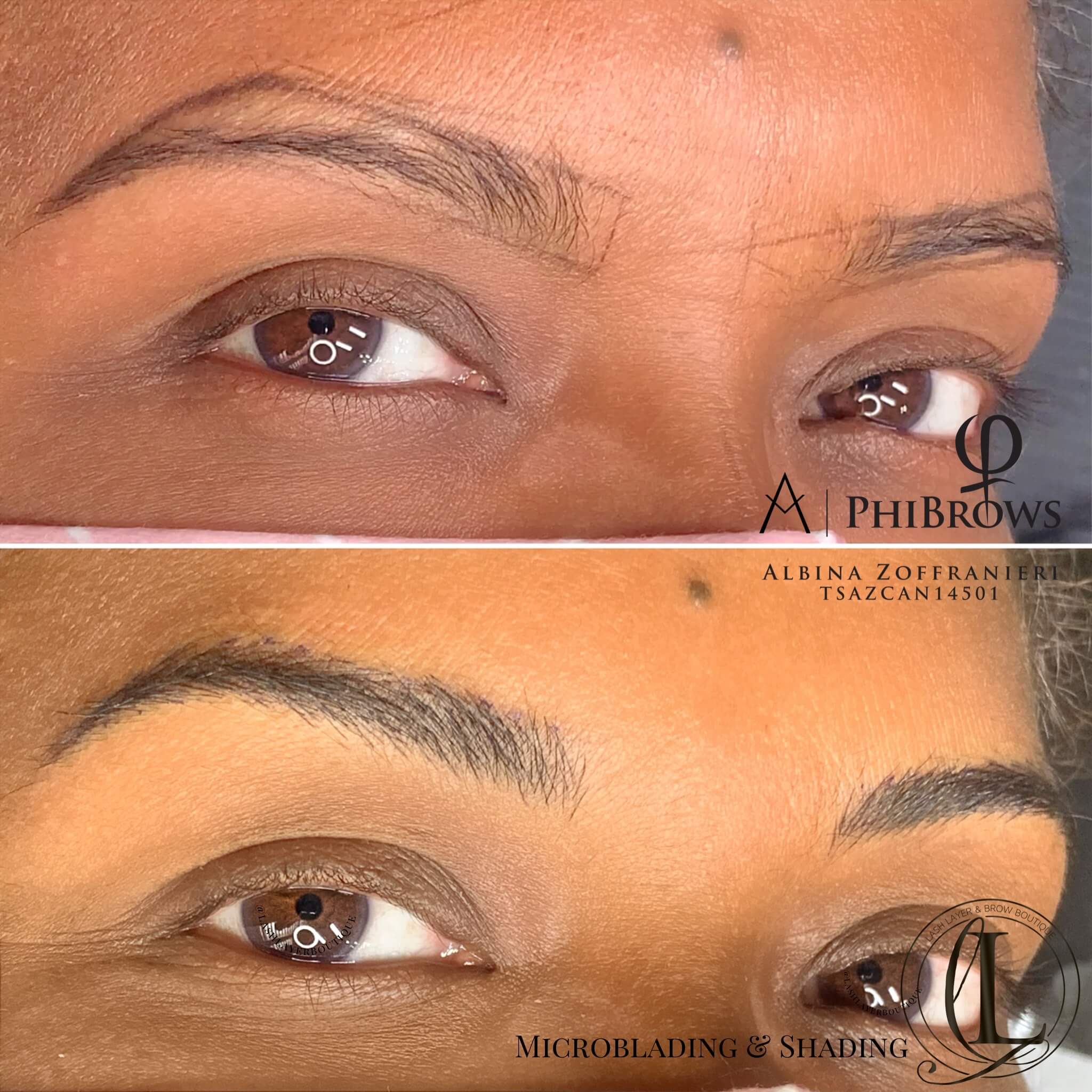 Sabrina Forester
Jesus Follower, Wife, Mom to 4
"I chose Albina to microblade my "over plucked" 90s eyebrows that unfortunately never grew back properly. After researching extensively, wanting only the best to touch my face with semi permanent ink, I was so pleased to find Albina. She was absolutely incredible to work with, patiently explaining the process and being available 24/7 to answer questions and concerns I had as my eyebrows healed. There are seriously not enough words to describe just how amazing talented, phenomenal, outstanding and extraordinary Albina is. I 100000% recommend her to anyone who is considering microblading."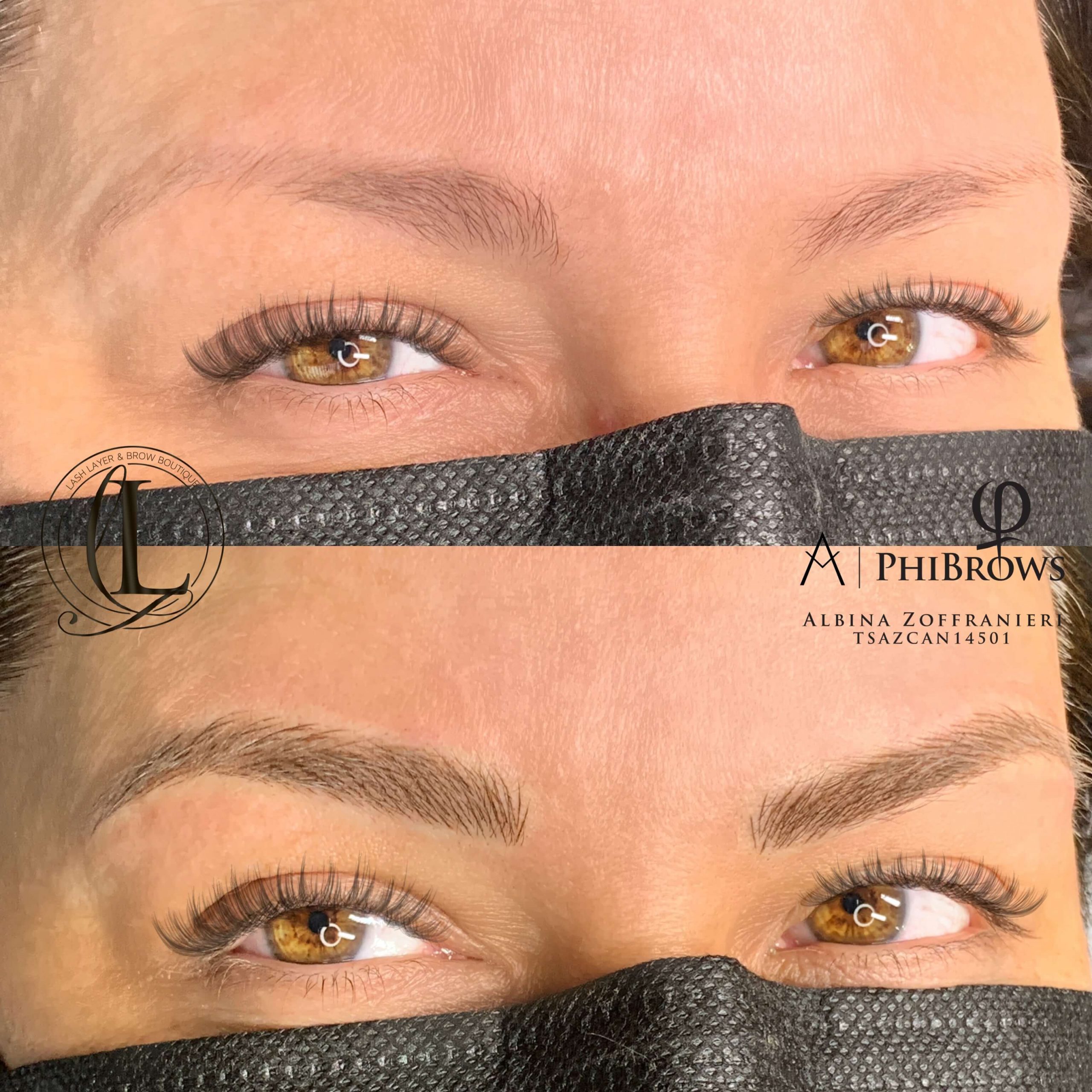 Susana G
Mom to 2, Wife to 1
I just completed my first eyebrow microblading & shading and could not be more happier with the results. Albina is highly experienced with extensive training and knowledge that I would only trust her going forward. The HEALING process was EASY and the results look so NATURAL! She will be my go to for eyebrow, lashes and overall beautifying! Worth every penny!!
Microblading
Natural Hairstrokes
Custom hairstokes pattern

Golden Ratio eyebrow mapping

Perfect for those who DON'T fill in their brows on a regular basis.

Great choice for thin & sparse eyebrows

All aftercare products included.

$200 for touch-up 6-12 weeks
Hybrid Brows
Hairstrokes & Shading
Microblading & Machine Shading

Golden Ratio eyebrow mapping

Perfect for those who fill in their brows on a daily basis

Great choice for thin & sparse eyebrows

All aftercare products included.

$200 for touch-up 6-12 weeks
Powder Brows
Machine Shading
Golden Ratio eyebrow mapping

Ombre Shading can be light or bold

Must have moderate amount of natural hairs

Perfect for those looking to create a Soft makeup look

All aftercare products included.

$200 for touch-up 6-12 weeks*
*Touch up rarely required
Are you a good
candidate?
There are many factors to consider when determining if a client is a good candidate for microblading. Skin type, skin elasticity, skin quality, sensitivity, skin conditions, skin history to pigmentation, hair growth patterns, and symmetry are all carefully considered. With a free in-person consultation, our brow artist will help you determine what would work best for you.
If you have any of the conditions listed below, you will not retain the colour well. In this case, microblading might not be for you. Powder brows are recommended for most situations when microblading is not an option. Please contact our brow artist, Albina, directly if you have any questions regarding your skin conditions. She may be reached via our Contact Us page or book your Free Brow Design Session to talk over all these details in person.
Eczema / Dermatitis / Psoriasis / Rosacea / Shingles

Ingrown hairs or acne on the eyebrow area

Severely oily skin or eyebrows (colour retention will be very low or none at all)

Large pores (pigment could bleed and result in powdered appearance)

Raised Moles, Skin piercings in or around the eyebrow area (pigment won't retain well on those areas)

Eyebrow hair transplant

Acne medication (must wait one year before treatment, please consult regarding the type of acne medication used if unsure)

Extremely thin skin (bleeds very easy and will not be able to retain colour)

Tanned or sunburned skin (must not tan two weeks before treatment)

Use any eyebrow growth conditioner (skin will be hypersensitive, discontinue use two months before the procedure)

Forehead Injections in the past two months
Pregnant or nursing

Epilepsy

Sick (cold, flu)

Hemophilia or any bleeding disorders

Diabetic

Heart conditions / Pace Maker / Defibrillator

Thyroid condition (Hypo, Hyperthyroidism, Graves Disease, Hashimoto's)

Autoimmune Disorder

Trichotillomania

Chemotherapy (consult with a doctor – approval will be required)

Viral Infections and or diseases

Certain medications
Failure to disclose any of the above skin/medical conditions and medications will result in a poor outcome. Further touch-ups to improve the results will be at an additional cost, or treatment may be declined.
Before your Microblading Treatment
Do not consume alcohol 24-48 hours before the procedure

Do not drink caffeine 24 hours before the procedure

Do not work out the day of the procedure

Do not tan two weeks prior or come to with a sunburned face

Do not have injections in the eyebrow area 4 weeks before the procedure

Please note that you will be more sensitive during your menstrual cycle

Do not take Aspirin, Niacin or Ibuprofen 24 hours before the procedure

Consult with your doctor before you discontinue any medication

Do not use AHA skincare products close to the eyebrow area no less than two weeks before your procedure

Do not use Retin A skincare products close to the eyebrow area 1 month before your procedure

IPL, laser hair removal should be performed no less than two weeks before your procedure

Do not tweeze, wax, thread, or perform electrolysis one week before the procedure. Do not resume any method of hair removal for at least two weeks or until healing is complete

Seven days before the procedure, stop taking the following supplements (Fish Oil/Omega-3, Vitamin D, E, B6, Garlic, Bromelain, Gingko Biloba, Nattakinase, St. John's Wort). These contribute to the thinning of the blood and bruising of the skin. You may resume taking your supplements 72 hours after your procedure

It is recommended to postpone social plans for a few days. Avoid the procedure at least a month before important life events

The procedure takes approximately 2-3 hours
Master Lash Stylist & Certified Permanent Makeup Artist
"I am very conscious of the quality of the products and techniques that I use on my clients. I know that the best and longest-lasting results come from using premium products and attention to detail in the application process. I have spent countless hours making sure all the ingredients in the products I use exceed beauty standards, are cruelty-free and vegan".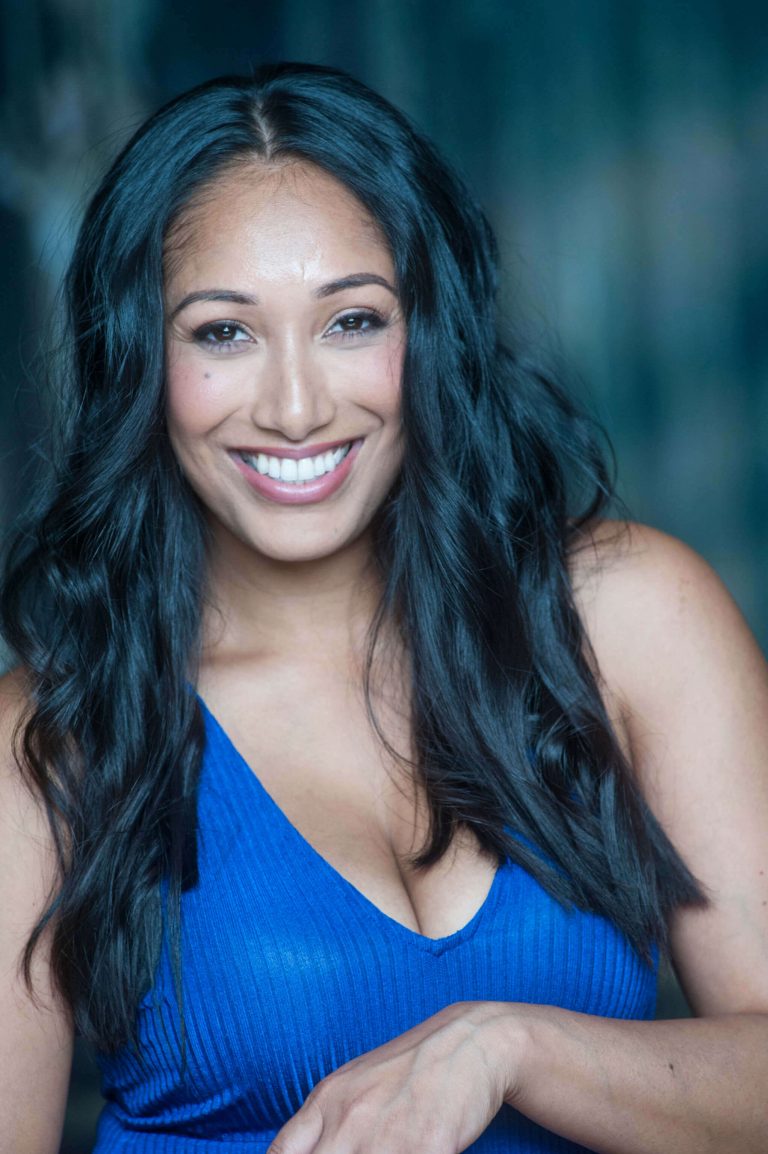 Do I Have To Shave Off My Eyebrows?
No! Microblading enhances what you already have to make the eyebrows look as natural as possible. The more hairs we can incorporate into the design of your new eyebrows, the better. Microblading is an excellent solution for over-plucked eyebrows, or for those who have very sparse and thin eyebrow hairs. Microblading can also be a unique solution for people with alopecia or scar covering. It is not necessary, nor recommended for a client to get rid of any of the natural hair you already have.
Does Microblading /Powder Brows Hurt?
Before the start of the treatment, We use a topical anesthetic; therefore, the level of pain experienced is very minimal. However, everyone's skin and pain threshold are different, and everyone will have varying experiences. Some feel nothing at all. We regularly hear the expression "That's it!?" by our clients when we begin Microblading due to how little discomfort they feel. Many of our clients have even fallen asleep!
How Long Does Microblading Last Vs Powder Brows?
Pigments during microblading are not implanted as deep into the skin as a traditional tattoo. For this reason, it's easy to change up your brows as the trends change or as you age. A colour boost is required usually between 18-24 months. A touch-up maybe needed at 12 months or sooner for oily-skinned clients. If you often tan or expose your brow area to certain chemicals (facial peels, chlorine, anti-ageing products). Pigment retention varies depending on skin type, age, aftercare, immune system, medications, certain chemicals, and the type of pigment used. Powder Brows lasts up-to 2-3 years. Its a great choice for oily skin clients.
How Long Is The Microblading Healing Process?
The eyebrow area will be slightly red after the procedure, and the colour will appear very dark. This is normal for the procedure and part of the healing process. The colour will fade by up to 30-50% as it heals and slightly shrinks in size. In the following days, the eyebrows will continue to be dark, and you will notice slight scabbing. Do not pick at the scabs as this may damage the skin and the outcome of the pigment. The eyebrows will lighten up in colour as it heals. It takes approximately 7-14 days for the brows to heal over, and about one month for the colour to fully set in. You'll notice the colour is very light right after two weeks; the skin will have an opaque milky looking quality to it. Often known as "milk skin" and is part of the healing process for permanent eyebrows. This happens as tissue is still healing from the inside, even though the surface of the skin has healed. The actual colour will reveal itself once healed.